Transactions
The transactions interface provides statistics on valid attendance records, which depend on the settings of the effective attendance record interval larger than N minutes.
Status refers to AC log status, and Correction of Status is to follow the attendance calculation rule to determine whether an employee checks in or out for work based on the shift timetable and punching time of this employee. The calculation is based on this correction of status during statistics.
1. Users can export an attendance report to an.xls, pdf, or csv file based on requirements. Export for the specific method of exporting the report.
Users can select the fields required for displaying in the attendance report based on requirements (the fields are displayed after being checked).
Users can change the column width by dragging the column border to the left or right based on requirements.
Users can define the number of records displayed on each interface in the attendance report.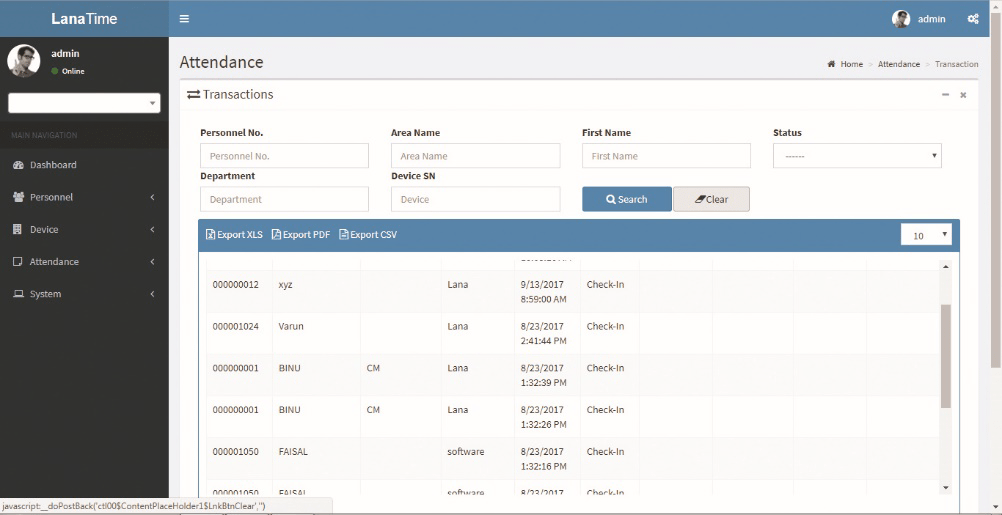 Note: Statistics can only be collected for the dates of the current month, and the total statistics dates cannot exceed 31 days.